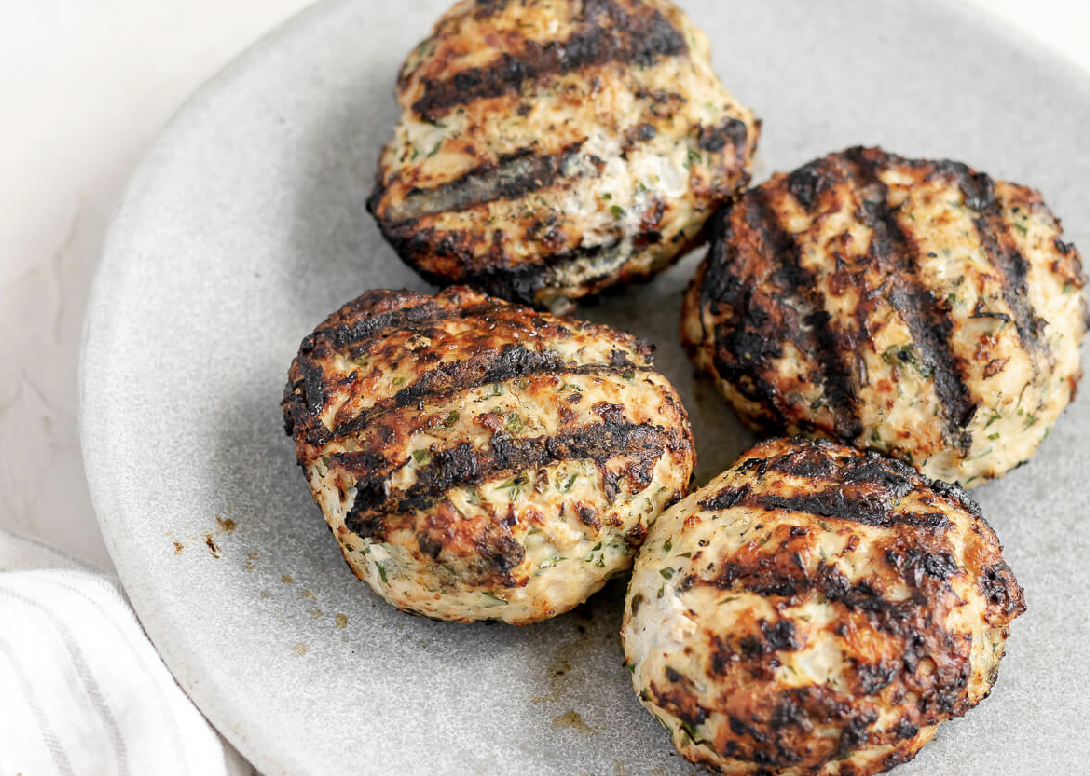 Turkey Burgers
Today is World Burger Day! While we often think of burgers as being made of beef, turkey makes an excellent alternative. Turkey is rich in protein, low in saturated fats, and a good source of B vitamins. Turkey is not just for Christmas! This recipe is a real favourite with my clients – hope you enjoy it too.
Makes 4 burgers
Ingredients:
4 shallots, roughly chopped
2 small cloves garlic, crushed
2 teaspoons dried oregano crushed with your fingertips
8 large basil leaves
3 handfuls baby spinach
Zest of 1 lemon
1 tsp coarse sea salt
Pinch of freshly ground black pepper
500g turkey mince
2 tablespoons extra virgin olive oil
Method:
Blitz the shallots, garlic, oregano, basil, spinach, lemon zest, salt and pepper together in a food processor until finely chopped.

Place the mixture in a large bowl along with the turkey and mix with your hands or a rubber spatula to thoroughly combine.

Form the mixture into 4 patties.

At this point it is ideal to refrigerate the burgers for a least 1 hour or as long as overnight, to really let the flavours settle in, but they'll still be OK if you don't have this extra time.

Heat a grill or a grill pan over medium high heat.

Brush the burgers with the olive oil and cook until firm to the touch and nicely browned, 7 to 8 minutes per side.

Serve with leafy greens and mashed root veg.

Enjoy!