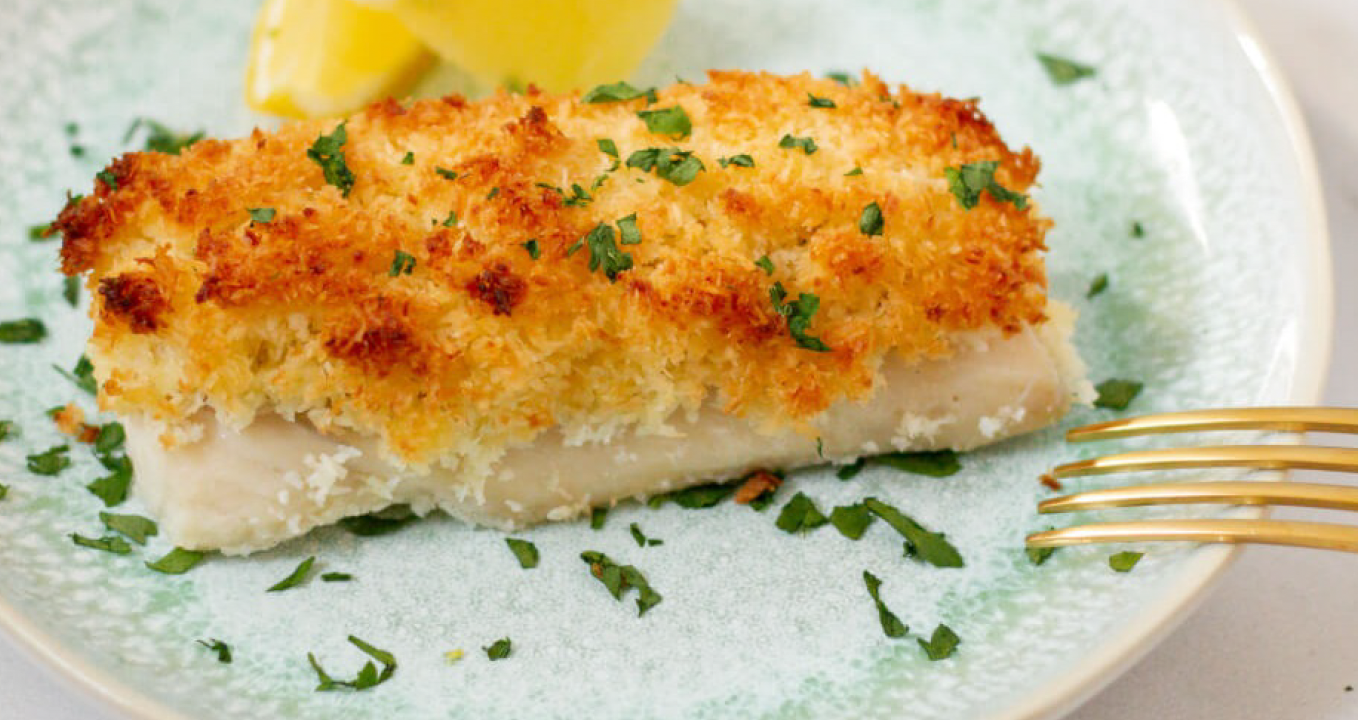 Coconut-crusted haddock
Haddock is currently in season, and this makes a great Friday night fish recipe. Pair along with a variety of green veggies, some roast sweet potato, and you have a filling and easy meal.
Ingredients (serves 1):
- 2 tbsp unsweetened shredded coconut
- 1 tbsp olive oil
- 1 garlic clove, crushed
- Seasoning to taste
- 1 haddock fillet
- 1 tsp finely chopped parsley
- 1/4 lemon
Method
- Preheat oven to 200 degrees celsius. Line a baking sheet with parchment paper.
- Combine the coconut, garlic and olive oil. Season to taste.
- Place the haddock on the baking sheet and gently scoop the coconut mixture on top of the haddock, pressing it down gently.
- Cook in the oven for 10 minutes.
- Add the parsley and a squeeze of lemon. Serve with veggies
- Enjoy!