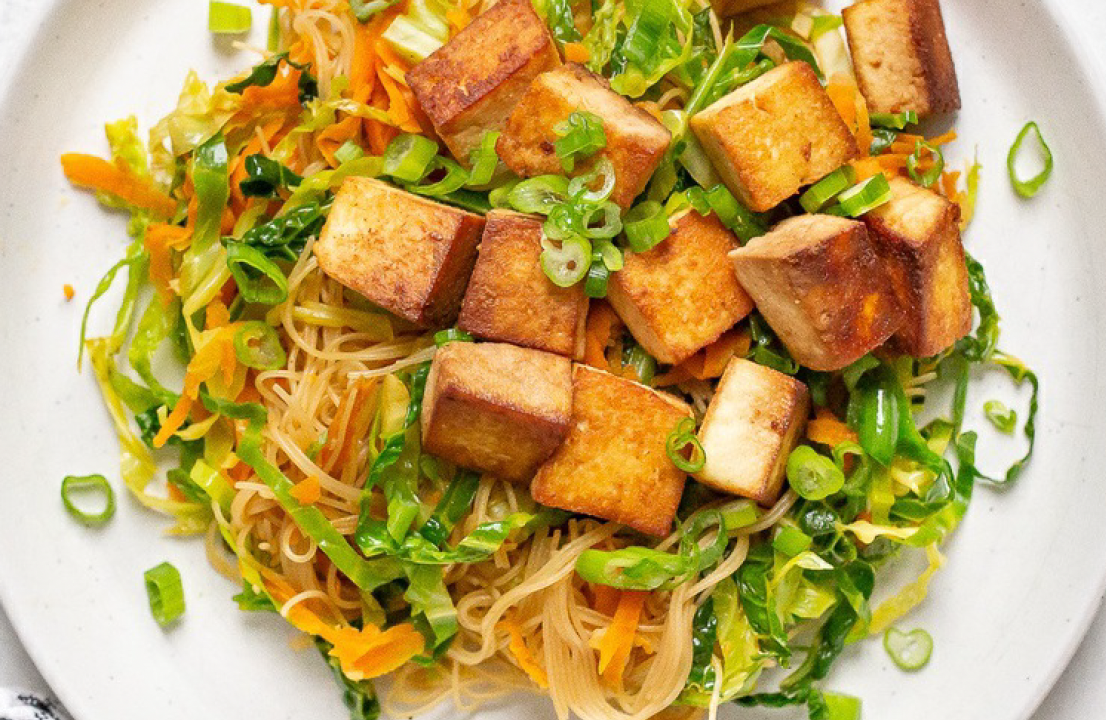 Savoy cabbages are one of my *favourite* vegetables. If you are just used to having them boiled or steamed, think again! They are delicious when stir-fried.
As many people are trying Veganuary or at least some meat-free days, this might be one to try this month. Particularly, as Savoy cabbages are now in season!
Serves 4
Ingredients:
2 tbsp avocado oil (divided)
340g tofu (extra firm, pressed and cubed)
3 tbsp tamari
3 garlic cloves, crushed
2 spring onions, sliced
1 savoy cabbage, shredded
1 medium carrot, sliced into batons
240 ml vegan broth
113g rice vermicelli noodles (dry, uncooked)
Method:
Heat half the oil in a pan over medium-high heat. Cook the tofu and 1/2 of the tamari until crispy and golden, about eight to ten minutes. Transfer to a plate lined with paper towel.

Heat the remaining oil in the same pan over medium-high heat. Cook the garlic and the white ends of the spring onions for one minute. Add the cabbage and carrots. Cook for another five minutes, or until tender.

Push the cabbage and carrots to the side of the pan. Add the remaining tamari and vegetable broth and bring to a gentle simmer.

Add the noodles and cook for about three minutes, or until the noodles are al dente. Stir the cabbage, carrots and noodles together. Divide into bowls, top with the crispy tofu and garnish with the remaining green onions.

Enjoy!