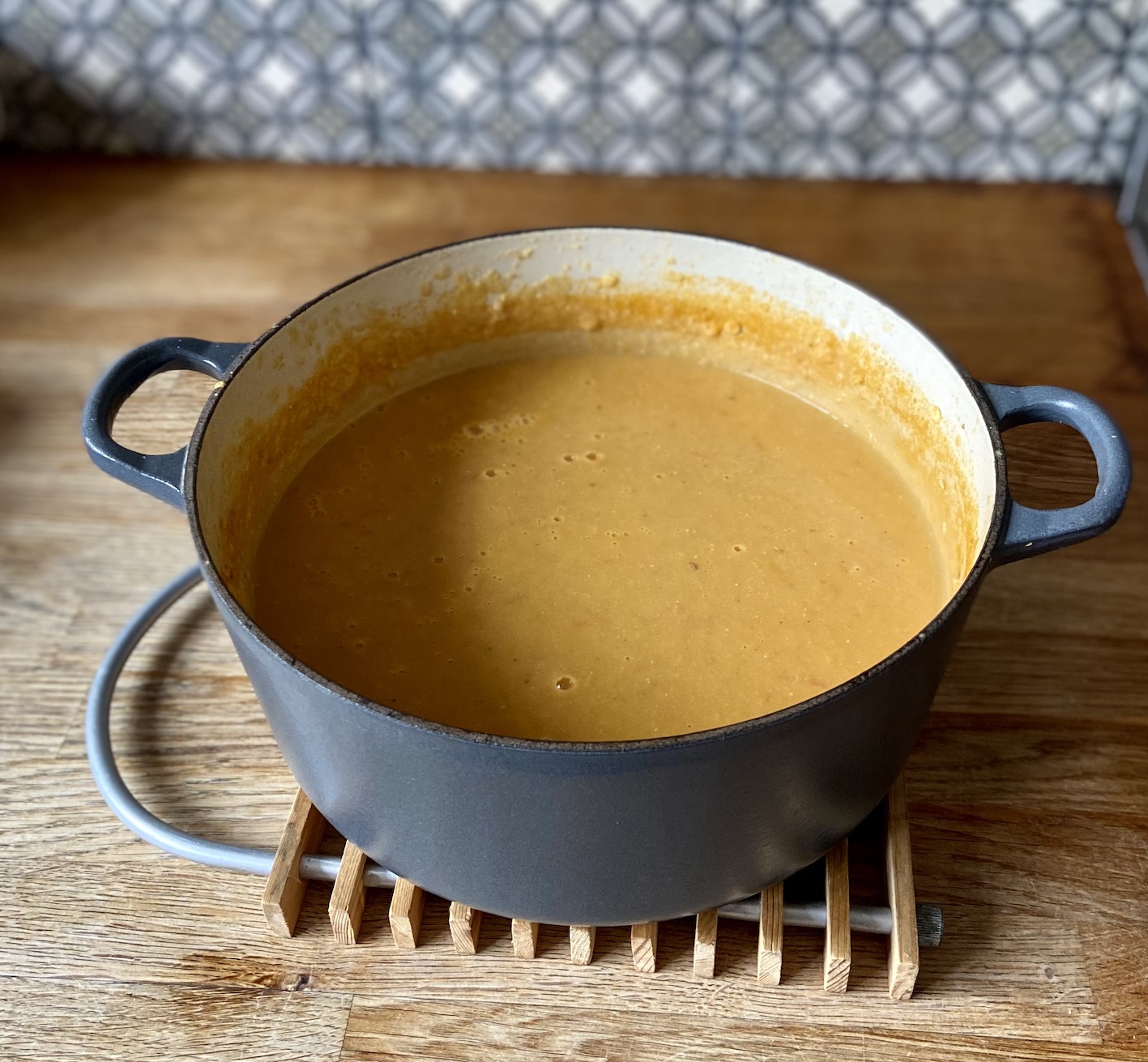 Simple Red Lentil and Tomato Soup
Ingredients
1 tbsp coconut or olive oil
1 large red onion
2 garlic cloves
2 tsp ground cumin
700g cherry tomatoes
200g red lentils
2 vegetable stock cubes
Small bunch fresh parsley/coriander (optional)
Black pepper
Method
Finely chop the red onion and garlic

Heat the oil in a large saucepan over a medium heat. Cook the onion and garlic for 2-3 minutes until lightly golden

Add the cumin and mix thoroughly for 1 minute

Add the tomatoes and cook over a high heat, stirring frequently until the tomatoes turn into a bit of a mush

Rinse the lentils well and add to the pan

Make up the stock using the stock cubes and 1 litre of boiling water. Stir to combine before adding half of the stock to the pan. Leave the lentils to cook until soft, about 15-20 minutes, adding more stock if required to loosen the mixture in the pan

Once the lentils are soft, add the remaining stock and, using a stick blender, whizz to a smooth consistency

To serve, add a few twists of black pepper and sprinkle with chopped herbs

Enjoy!