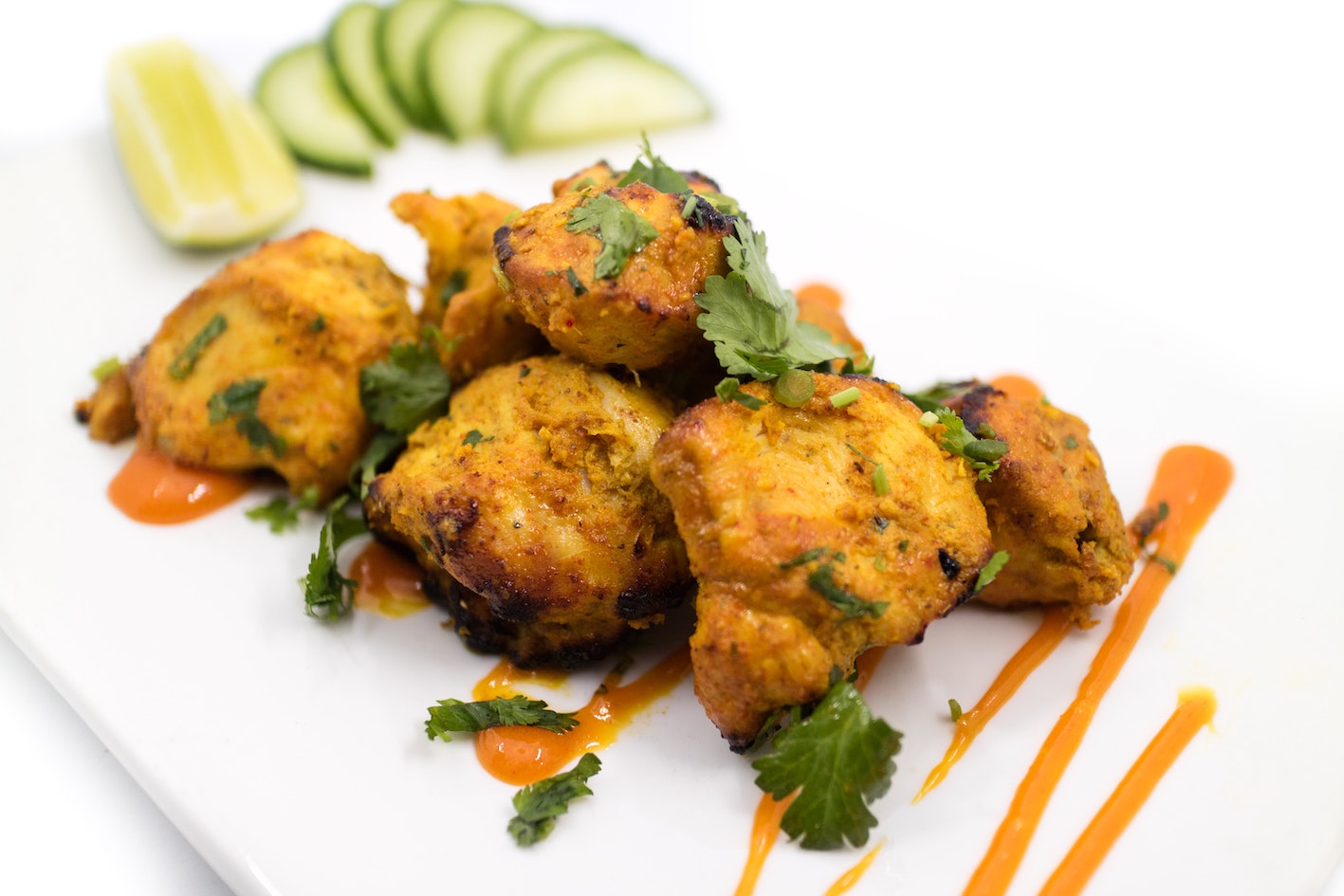 Friday Night Fakeaway recipe – Chicken Tandoori

It's the end of the week and you fancy some spicy food. What better than this fabulous chicken tandoori recipe? Even better, the herbs and spices in this dish lend it anti-inflammatory properties. And for vegetarians, tofu would work perfectly!

Ingredients - Serves 2

2 chicken breasts, skinned, boned, and cut into bite-sized chunks (or 1 pack firm tofu cut into bite-sized chunks)
85g natural yoghurt
Handful of flaked almonds
1/2 tbsp lemon juice
2 garlic cloves, crushed
1/2 tsp fresh ginger root, grated
1/2 tsp ground cumin
1/2 tsp ground coriander
1/2 tsp ground turmeric
Pinch of cayenne pepper
Generous seasoning with salt and black pepper

Method:

1. Place the chicken pieces (or tofu) in a shallow casserole.
2. Mix together the rest of the ingredients and spread over the chicken (tofu), then cover the dish and place it in the fridge to marinate for at least an hour.
3. Bake the chicken (tofu) in the marinade at 200°C/400°F/gas mark 6 for 35-40 minutes until meat is cooked thoroughly. Do not turn.
4. Serve with brown basmati rice and steamed vegetables or a big green salad.
5. Enjoy!