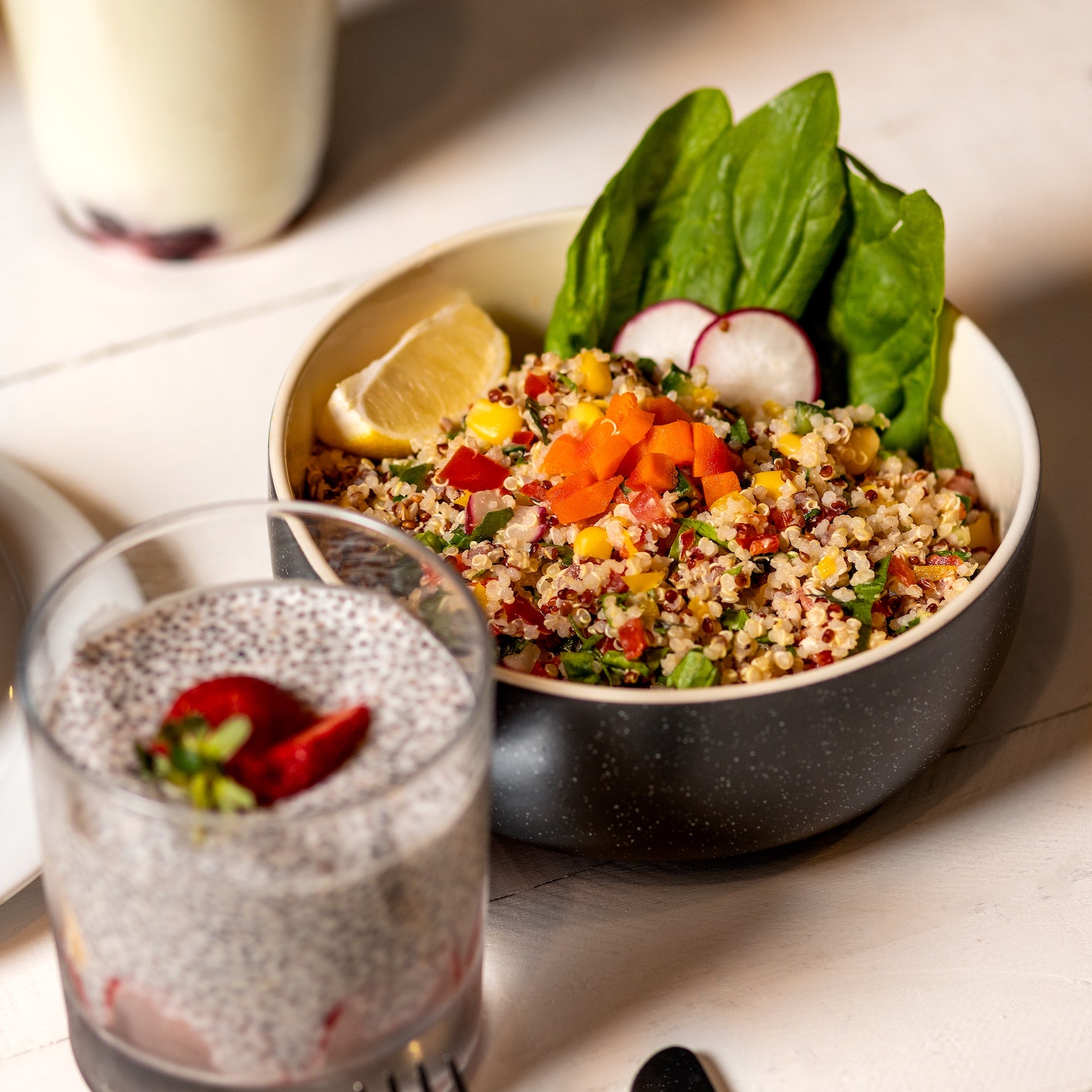 Roasted Broccoli and Tahini Hummus Quinoa Bowl
Serves 1
Ingredients:
100g cooked quinoa – always great to have in the fridge (or cheat with a pouch)
200g broccoli, chopped into florets large handful spinach
1 large, cooked beetroot, sliced
5 walnuts, coarsely chopped
1 tbsp tahini
2 tbsp hummus
1⁄2 lemon cut into wedges
Method:
Roast the broccoli the night before tossed in oil and salt – takes about 20mins on 180°C.

2. Put half quinoa in bowl, layer up with beetroot, spinach, broccoli, walnuts, repeat layers.

3. Combine tahini, hummus, lemon juice and use as dressing when ready to eat.

Enjoy!