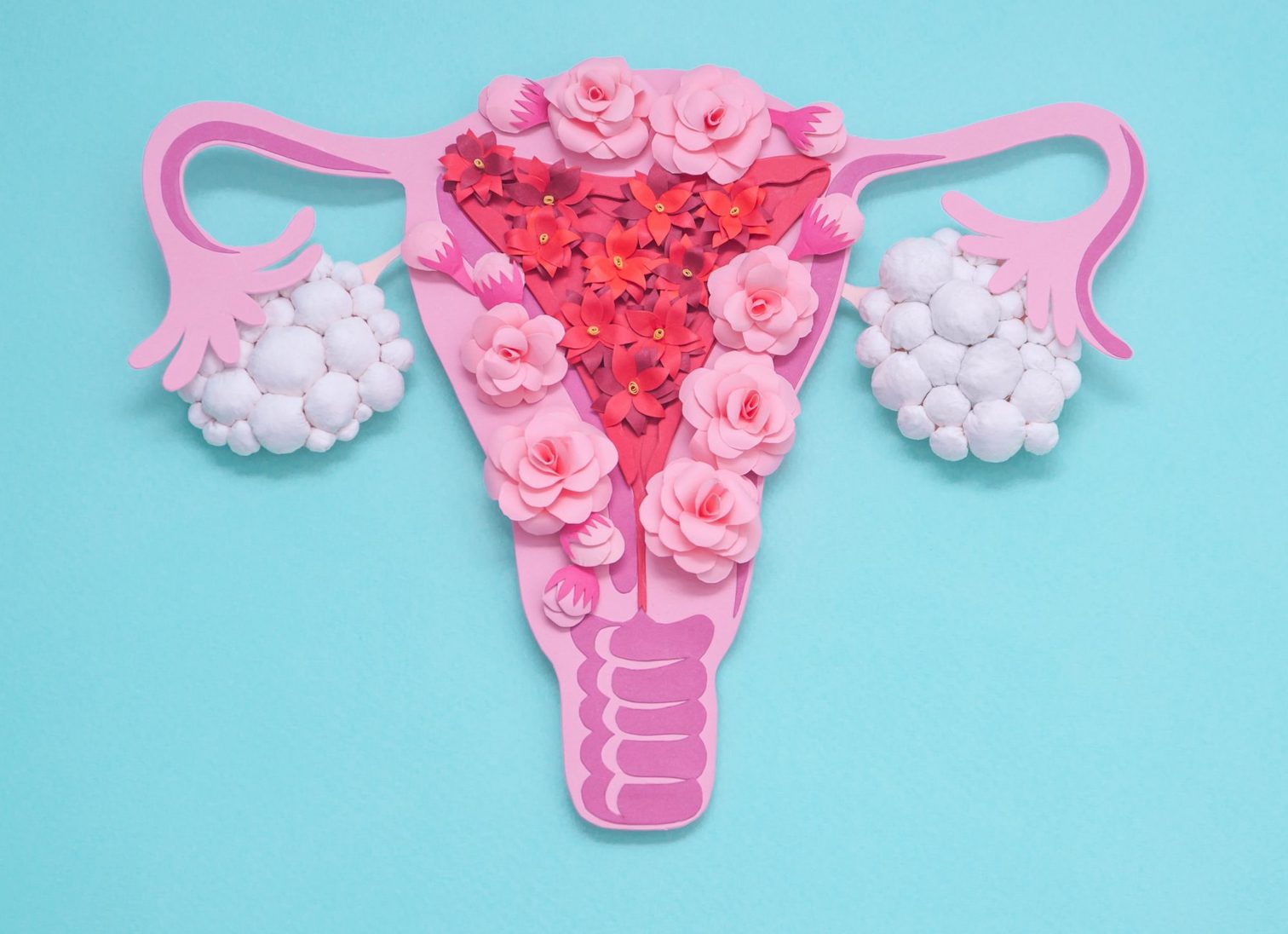 September is PCOS or Polycystic Ovary Syndrome Awareness Month. This is a condition which research shows affects over hundred million women worldwide, easily making it the most common hormone disorder of women in reproductive age and quite possibly the leading cause of infertility in women.
PCOS is a bit of a misnomer, as not everyone with the syndrome has polycystic ovaries, and not everyone with cysts on their ovaries has PCOS! Plus, the 'cysts; that women with PCOS have are not the same as cysts that may need to be removed, rather they are where the ovarian follicles have not gone through the maturation process and have failed to reach ovulation stage leaving 'cysts' on the ovaries. Official diagnosis of PCOS depends on the Rotterdam Criteria, where to be diagnosed a woman must have two of the three following symptoms:
Oligo-ovulation (leading to irregular periods) or anovulation (leading to absent periods)

Hyperandrogenism (elevated levels of androgens or male hormones

Polycystic ovaries (ie enlarged ovaries each containing at least 12 follicles measuring between 2 & 9mm shown on an ultrasound)
Alongside the 'cystic' ovaries and irregular/absent periods, there are several other symptoms which may denote PCOS – hirsutism; acne/oily skin; weight gain & inability to lose weight; overwhelming fatigue; male-pattern baldness; depression & anxiety; low energy. These symptoms can be hugely debilitating and, in addition to these troubling symptoms, PCOS is associated with a long-term risk of diabetes and heart disease.
While the exact cause of PCOS is not fully understood, there are certain contributing factors:
Family history of PCOS, diabetes or insulin resistance

Hyperinsulinaemia or high levels of insulin

Inflammation

Adrenal androgens and stress

Exposure to hormone-disrupting chemicals

Post-pill surge of androgens

A combination of all of the above
But don't despair! The good news is that research shows that changes to nutrition and lifestyle may help with the severity of symptoms.
Decrease levels of refined carbohydrates like sugary treats, bread, pasta, cakes, biscuits, etc.
Insulin's role is to allow cells of the body to take in blood sugar (glucose) to be used as fuel or stored as fat. However, if there are high levels of sugary foods and drinks or refined carbohydrates (hello bread!) in our diets, our bodies need to keep producing lots of insulin. Research shows that high levels of insulin in women with PCOS may cause the ovaries to overproduce testosterone, triggering our unwanted symptoms. Moving to a diet that is lower in these sorts of foods, but high in veggies, fibre and good quality protein can be helpful.
Include healthy fats and avoid unhealthy ones
Research shows that foods rich in omega-3 fatty acids, such as oily fish like salmon, mackerel, and sardines, may be protective against increased PCOS symptoms due to the anti-inflammatory effect that they have on our bodies. Plus, by avoiding trans-fats, those fats that can be found in deep-fried foods such as chips or crisps, or in shop-bought foods which contain partially hydrogenated fats/oils or shortening, can help reduce the inflammatory effect they have on our bodies. Inflammation, when our immune system is constantly activated, may be a trigger for PCOS.
Increase vitamin D-rich foods
Research shows that many women who suffer with PCOS have low levels of vitamin D. Vitamin D is a hugely important nutrient for us and does many essential jobs, including helping us to balance blood sugar and reduce inflammation; and research shows that adequate vitamin D levels are important for the development of healthy eggs and fertility.
Decreasing levels of stress – emotional, mental, physical
Stress hormones, such as cortisol, are hugely important as an essential part of our response to stress and/or fear and kickstart several body processes which aim to increase our chances of survival. While this is great in the short-term, if the stress continues and becomes chronic, then this is where it can have a knock-on effect to our hormones, exacerbating our symptoms of PCOS. Ensuring that our blood sugar is balanced and that we are not over-exercising (very common in ladies with PCOS) can help to manage our physical stressors. Plus, ensuring that we include quality self-care including yoga, meditation and time-off will help with mental stressors and to build stress resilience.
If PCOS symptoms are impacting your life, why not get in touch with me to discuss how a personalised nutrition plan might help? Book a free 30-minute health review today – just click here to book.