By Alex on 01/05/21 | Recipes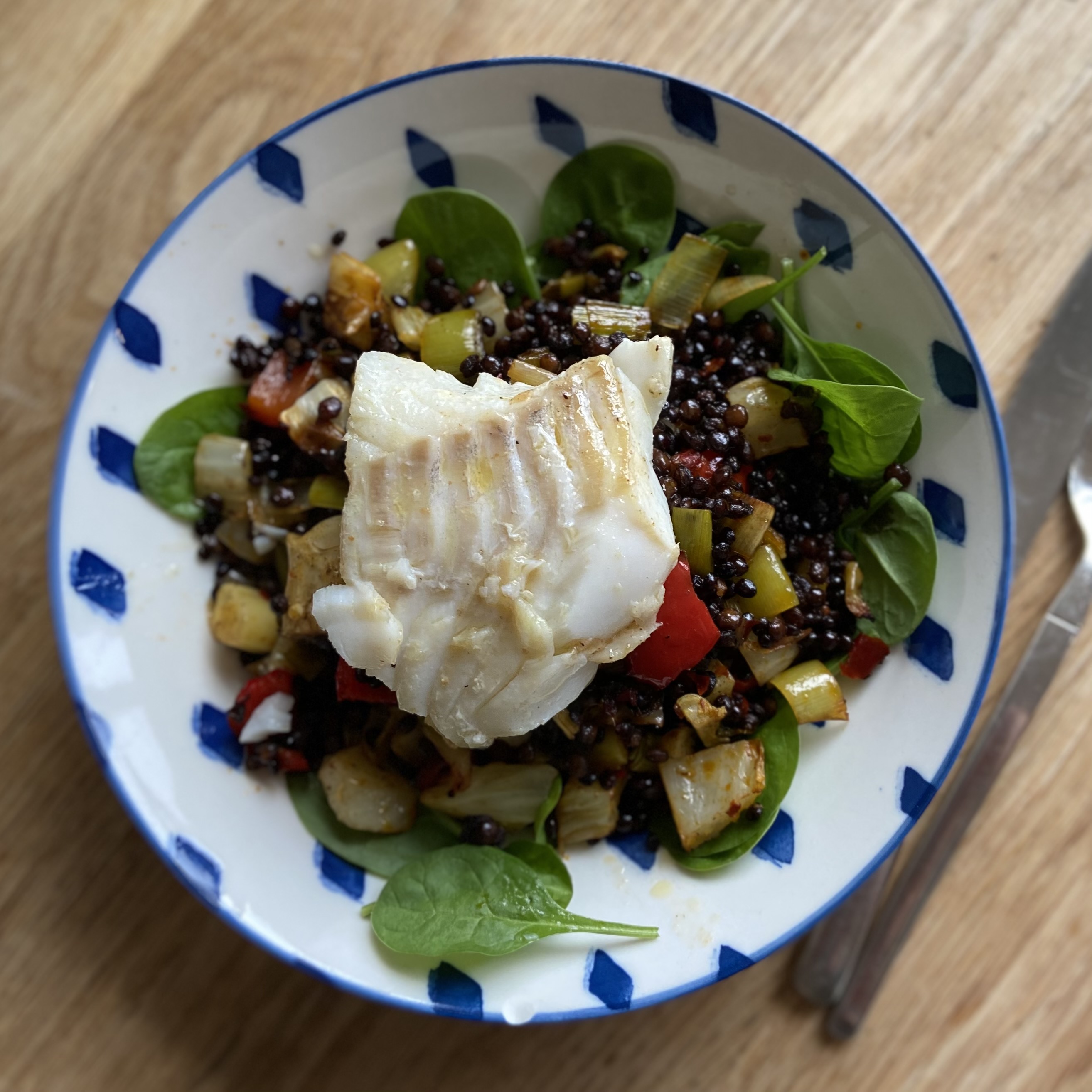 Serves 4

Ingredients
4 fillets cod or other white fish

2 packets Merchant Gourmet pre-prepared Puy lentils

1 large bulb fennel

2 red peppers

3 small leeks

2 tbsp Rose Harissa paste

Extra virgin olive oil

1 bag baby leaf spinach

Method
Pre-heat the oven to 200 degrees Celsius.

Chop the vegetables into bite-sized chunks and scatter in an oven tray, drizzle with olive oil and season. Roast in the oven for 20 minutes or until starting to caramelise.

Remove veg from oven, stir through the Puy lentils and the Harissa paste. Return to the oven.

Now, pan fry the cod in olive oil for a couple of minutes each side until the fish is fully cooked through. The lentils and veg will now be ready too.

Serve with the baby spinach at the bottom of the bowl, topped with the spicy lentils and veg, and top with the pan-fried cod. Dinner in less than 30 minutes!