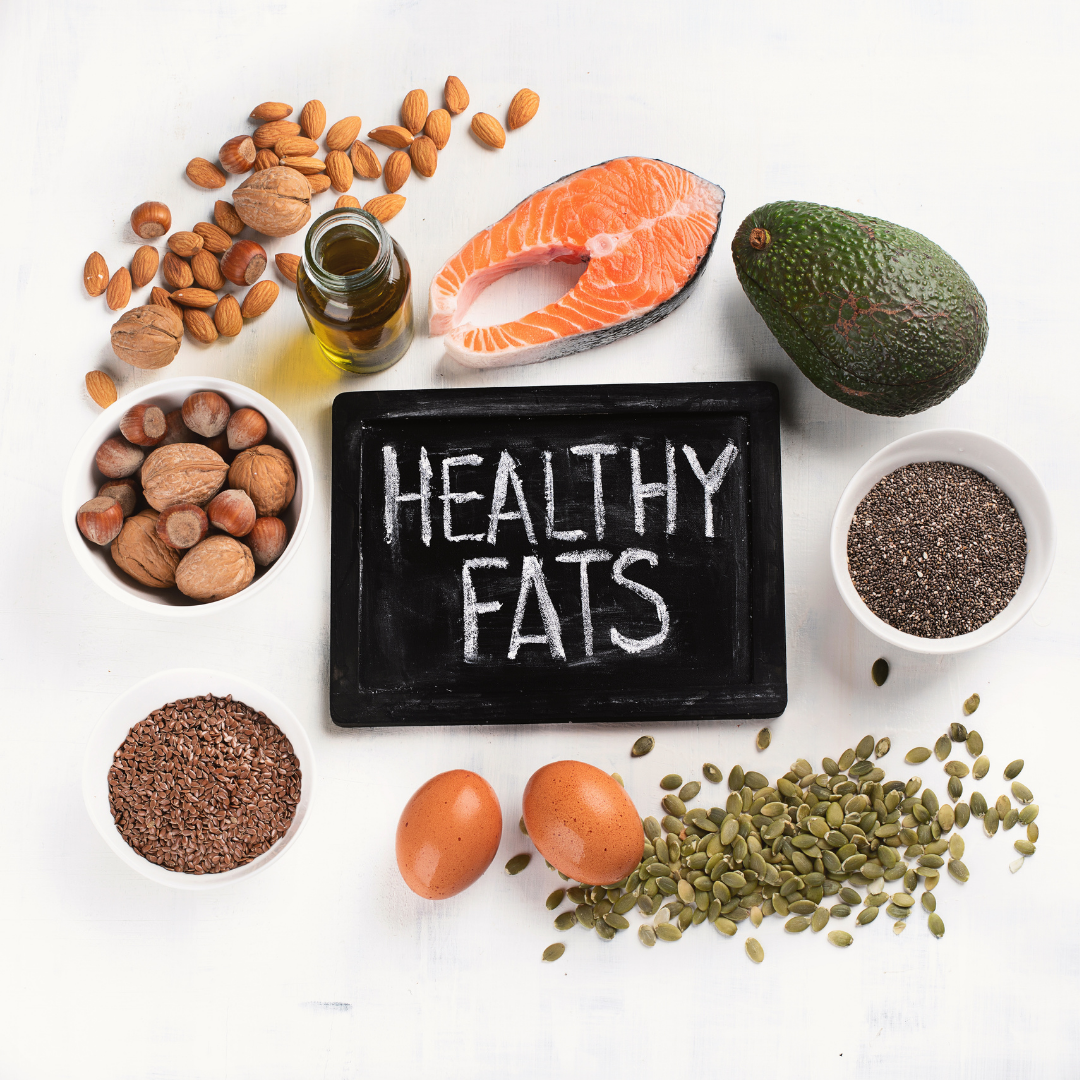 My Super Six Favourite Foods for Healthy Fats
Contrary to popular belief, many of us are not eating enough healthy fats in our diets. We should be aiming to see some fats with each meal that we have. But how can we incorporate them? Here are my super six favourite fats:
EXTRA VIRGIN OLIVE OIL
High in monounsaturated fats and rich in antioxidants, olive oil is the keystone to the Mediterranean diet and is rightly lauded as a hero among fats. Research shows that regular consumption of olive oil may be beneficial in our fight against chronic disease. Drizzle on salads or soups, gently roast vegetables in it, or pour onto veggies for flavour.
OILY FISH
Oily fish, such as mackerel, salmon, herring, fresh tuna, sardines, are chock full of omega 3 fatty acids, which have been seen to help fight inflammation, and may be beneficial for brain, eye and skin health.
NUTS
Packed with nutrients like magnesium and vitamin E, nuts bring plenty of essential fats to the table. They make the perfect snack – eat a handful (preferably raw) with a small piece of fruit or spread a little nut butter on an oatcake (peanut butter is just for starters – try almond for a change).
SEEDS
Seeds are the starting point for growing plants, so they are extremely nutritious. They are full of monounsaturated and polyunsaturated fats, as well as antioxidants and fibre. Flax, chia and hemp seeds are a good source of omega 3 fatty acids. Sesame, pumpkin and sunflower seeds are all rich in monounsaturated fats. All add crunch, flavour and interest to a meal – sprinkle on salads, soups or roasted veggies, or eat a handful as a snack.
AVOCADOS
You've got to love an avocado! They go with practically anything and are high in both vitamin E and in healthy monounsaturated fats. Slice it, mash it, or stick it in a smoothie.
COCONUT OIL
There's so much to like – where to start? Coconut oil can act as an anti-fungal (caprylic acid), when used either externally or internally. The ideal replacement for butter in baking and as your oil of choice when frying at higher temperatures. Research shows that it may also help with cholesterol balance and blood pressure.
Cooking with fat
How the fat is used (through cooking and processing) is a big deciding factor whether it is healthy or unhealthy. Essential fatty acids (EFAs) may become less healthy in the presence of light, oxygen and heat. That is because frying with oils like olive oil at high temperature leads to oxidation and the production of free radicals – highly inflammatory for the body and may increase the risk of chronic disease.
Therefore, pick oils for cooking that are more stable at a high heat, saturated fats such as coconut oil or animal fats. Use olive oil only on a low heat for sauteing.
Use these oils for cooking
Coconut oil, avocado oil, butter or ghee (clarified butter), or goose fat
Use olive oil on low heats for long, slow cooking that won't allow it to 'smoke'.
Use these oils for drizzling or dressings
Extra virgin olive oil, walnut oil, sesame seed oil, flax seed oil, hazelnut oil, almond oil, hempseed oil
Don't use sunflower oil (although do eat the seeds) or vegetable oil at all.