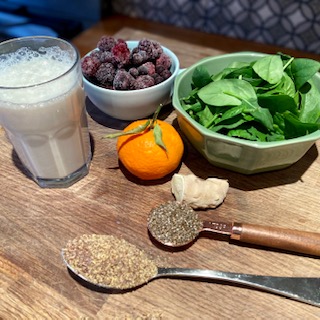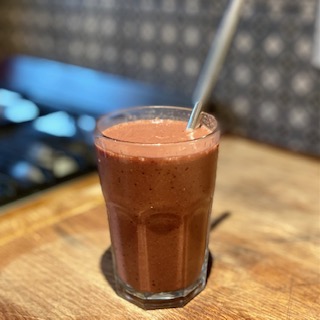 Rainbow Breakfast Smoothie
Following on from the newsletter this week, here's a great way to incorporate rainbow foods into your day.
Ingredients
1 cup mixed frozen berries – raspberries, blueberries, blackberries, blackcurrants - Red Blue Purple
Couple handfuls of spinach - Green
1 satsuma, peeled - Orange
1 inch ginger root, peeled and grated - Yellow
200ml almond milk - White
1 tbsp ground flaxseed - Tan / Brown
1 tbsp chia seeds - Black
200ml filtered water (and more, if thinner consistency desired
Method
Put all of the ingredients in a high-speed blender and blitz until thick and smooth.
Pour into two glasses and add extra water until it's the consistency you desire. Serve and enjoy!