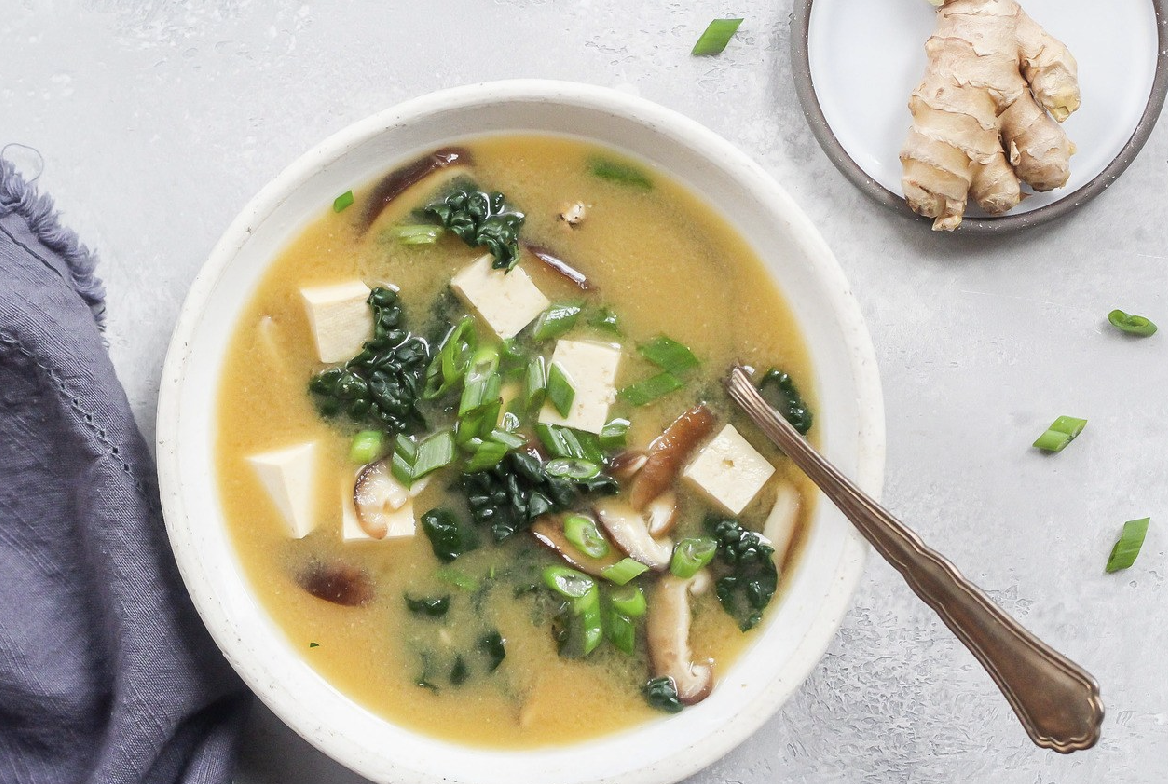 Mushroom Miso Soup
Including fermented foods in your diet is a great way to improve gut health, digestion and all round wellbeing. This is something I work on with nearly every client and can have a positive effect on their health.
Miso is an easy fermented food to add in, as it doesn't have such a particular flavour as some other fermented foods. Miso is a thick paste made from fermented soybeans and is a staple of Japanese cooking. Go for an unpasteurised version and try not to overheat, so you avoid killing off the beneficial bacteria.
Serves 4
Ingredients:
1.5 litres water

500ml good quality broth

450 grams sliced shiitake mushrooms

1 pack tofu (drained and cut into 1.5cm cubes)

1 tbsp grated ginger

2 tbsp tamari

100g good quality miso paste

100g kale, destalked and roughly chopped

5 spring onions, sliced finely

2 tbsp sesame seeds
Method:
Add the water and broth to a medium sized saucepan, bringing them to a boil. Reduce to a simmer and add the mushrooms, cooking for 4 to 5 mins.

Add the tofu, ginger and to the simmering liquid, and cook for a further 2-3 mins.

Add the miso paste to a small bowl, ladle in some of the broth, and whisk to combine. Add this miso mixture to the pot and stir thoroughly.

Add the kale leaves and allow to wilt of a minute or so.

Divide the miso soup into bowls and sprinkle with the spring onion and sesame seeds.

Enjoy!